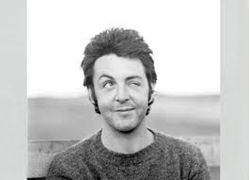 Imagine a humpback whale emerging from the ocean in slow-motion, taking a big gulp of the water near the North Island. That's the type of action Rolf usually captures with his camera. That's why he was surprised when he received a phone call from the U.S. Humane Society.
"[They asked], 'Are you willing to photograph a celebrity in the Arctic?' And I said, 'What?!'" Rolf smiles, recalling his disbelief. "'[Then they said], 'We can't give you any more information right now.'"
It was a secret assignment for an anything-but paparazzo. While the nature photos on Rolf's Instagram page certainly feature subjects with screen presence, like otters looking through his lens, his subjects don't usually walk red carpets – picture bears stepping across green seaweed. They certainly don't earn splashing headlines, except perhaps for his photos of dolphins parting in the sea.
"But whatever. If they pick me they got a reason," Rolf smiles. "So of course [I accepted the assignment and asked] what's involved."
Source: Adam Sawatsky/vancouverisland.ctvnews.ca