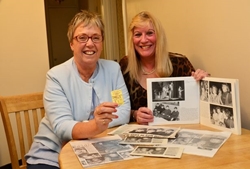 It was more than 50 years ago but the gigs The Beatles played in Gloucestershire are committed to many memories of gig-goers at the time – but where did the term Beatlemania come from?
It's been claimed that the word used to describe the hysteria which followed the Fab Four everywhere they went was invented in Gloucestershire, after a gig in Cheltenham.
Former Citizen journalist Hugh Worsnip, who saw the Liverpudlian four piece play in Gloucester, said that according to the book Beatlemania by Martin Creasy the first mention of the word was in the Daily Mirror on November 3, 1963, following the opening night of the Beatles fourth tour at the Odeon in Cheltenham.