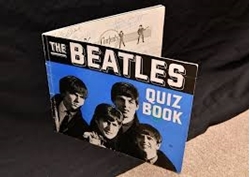 The Beatles are hailed as the greatest band of all time. To this day, the group's music has transcended the times and inspired every generation of music since the 1960s. However, early reviews of The Beatles reveal that the group was not always beloved by critics.
Regarded as the most influential group of all time, The Beatles won countless awards during their career and after their break-up. While The Beatles reached critical acclaim, the group did not receive it immediately. In 2014, the Los Angeles Times compiled early reviews from when The Beatles first traveled to the U.S.
"With their bizarre shrubbery, the Beatles are obviously a press agent's dream combo. Not even their mothers would claim that they sing well," the Los Angeles Times wrote in 1964.
In 1964, The Boston Globe wrote, "The Beatles are not merely awful; I would consider it sacrilegious to say anything less than that they are god awful. They are so unbelievably horribly, so appallingly unmusical, so dogmatically insensitive to the magic of the art that they qualify as crowned heads of anti-music…"
Source: cheatsheet.com