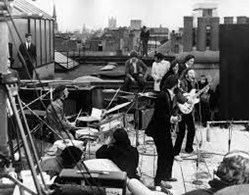 George Harrison didn't look back on his days a Beatle with complete fondness. George hardly looked back on those days at all, actually. He was proud of most of The Beatles' work, but that was the past. George primarily lived in the here and the now, and never understood the people who were still caught in the craze of The Beatles years after they disbanded.
George always had a hard time being "Beatle George." However, the end of his time as a Beatle was the worse for him. To make matters worse, George's struggle to stay in the band was caught all on camera. The Beatles were filming Let It Be. So, the prying cameras paired with George's growing tensions with his bandmates grew to a boiling point, and George quit.
No wonder George said the film aggravated him to the point where he could hardly watch it. It was like watching a car crash. But what would he say about Peter Jackson's upcoming documentary, The Beatles: Get Back?
Source: cheatsheet.com