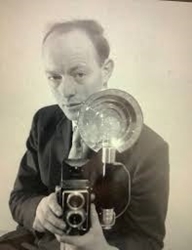 Claims to fame don't get much cooler than being told your bike was the one used by Paul McCartney disguised as a policeman to flee hoards of screaming fans.
The legendary escape was made after The Beatles played at Exeter's ABC in 1964, and the bike belonged to Frank Mallett - the son of infamous Exeter professional photography duo Stan and Betty.
Their modest home in Hoopern Street was far from conventional because the front room was a photographic studio, the pantry was converted into a darkroom and all the photography glazing was done in the hallway.
By day Stan worked as an accountant. He was renowned locally not just for his passion for photography but also for having been the only Exeter person to be on Omaha Beach during the D-Day landings.
Betty worked as an RAC patrolwoman. She rode around on a scooter with a sidecar and then became a lecturer at St Loye's College.
Their sideline business Photography by Mallett captured all the great music highs of the '60s when many famous names came to Devon.
Source: Anita Merritt/devonlive.com