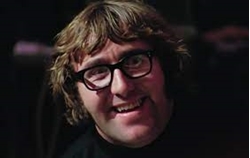 Cops and Krishnas, mad inventors and comic geniuses. The Beatles had gathered a colourful crew around them by 1969, many of whom drop by the 'Let It Be' sessions to hang, hustle or play along, thereby ending up in the background of Peter Jackson's mammoth new documentary The Beatles: Get Back. Here's a full who's who of the supporting players (aka anyone who isn't John, Paul, George or Ringo).
Dennis O'Dell – producer
Producer of the Let It Be film, who loaned The Beatles Twickenham Studios for the duration of January 1969 in order to rehearse and record their planned TV special while preparations were underway for his next movie project The Magic Christian, starring Peter Sellers and Ringo Starr.
Source: Mark Beaumont/nme.com