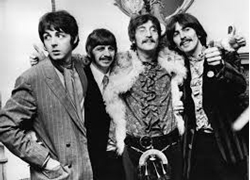 After The Beatles breakup, everyone had a chance to see how each member would react. With the debut Paul McCartney album, most saw an isolated man trying to work his way through it via music. (Paul said he was quite depressed during that period.)
For his part, John Lennon underwent "primal scream" therapy for close to four months. While that experience had to be unpleasant, he came out of it with a briliant solo album.
Following years of working in their shadow, George Harrison's No. 1 album (late 1970) launched his successful solo career. The next year, he organized a benefit concert for Bangladesh. George was quietly going about his business — and doing so in style.
But by comparison, Ringo Starr was having an absolute blast. After getting his feet wet in the movies during the Beatles' last years, he knocked off two other films in 1971. Meanwhile, he was making recordings of his own, directed a T. Rex concert film, and started a design company.
Source: cheatsheet.com