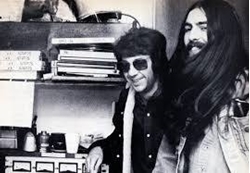 In many ways, the end of The Beatles was a liberating moment for George Harrison. After years of having his bandmates reject his songs and Paul McCartney telling him what to play (or not play) on guitar, George could make his solo record exactly as he saw fit.
That's exactly what George did with All Things Must Pass (1970), the triple album that served as the epic opening statement of his solo career. Over six album sides, the erstwhile "Quiet Beatle" rattled off one sparkling composition after another. (The set included a bitter farewell to the Fab Four.)
But George, a well-known perfectionist, didn't love how every track turned out in the studio. He had legendary producer Phil Spector at the controls for All Things Must Pass, and Spector had his ways.
Source: cheatsheet.com