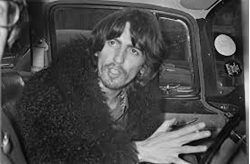 Did the Let It Be documentary (1970) portray The Beatles as more unhappy than they actually were? Paul McCartney and Ringo Starr think so, and that's why the two surviving members of the Fab Four can't wait for the upcoming The Beatles: Get Back doc by Peter Jackson.
Indeed, if we see the band joyously at work in January '69, the doc will represent a revelation. After all, George Harrison recalled the Get Back/Let It Be sessions as a "terrible," "stressful, difficult time." And he described the film shoot as "very unhealthy and unhappy" for him.
Instead of comparing documentaries to see who's right (or who has the more sympathetic film editor) you might just look at the music The Beatles recorded in January '69. In George's corner, you won't find much.
If you add up the songs that made it onto Let It Be, you'd only get a total of 4 minutes 6 seconds of music prior to Phil Spector's enhancements. And you'll hear John Lennon taking two guitar solos on the record as well.
Source: cheatsheet.com