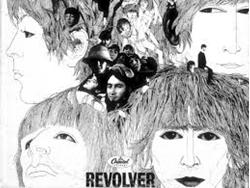 When The Beatles met Elvis Presley in 1965, the Fab Four wasn't impressed with the King's current output. John Lennon and Paul McCartney both said they thought Elvis' best work came before he served in the Army in the late '50s.
In 1980, while giving his Playboy interviews, John narrowed down the premier Elvis period for him. "When I was 16, Elvis was what was happening," he said. "A guy with long hair wiggling his ass and singing 'Hound Dog' and 'That's All Right' and those great early Sun records, which I think are his great period."
In '66, as the band set to record Revolver, The Beatles actually considered going to Memphis (home to Sun Studio) to lay down tracks for the album. However, after manager Brian Epstein looked into the matter, the band decided against it. Apparently, it came down to money, and Paul believed the decision had an impact on the quality of three Revolver tracks.
Source: cheatsheet.com