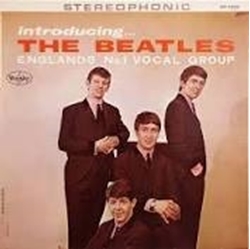 Would The Beatles be able to make it in America? In 1963, no one could say. They'd certainly built up a fan base in the U.K. by then. "Love Me Do," the Fab Four's very first single, had cracked the top 20 on the British charts in '62. By April '63, the group had begun their run of No. 1 U.K. hits.
But over in America few people could tell you anything about The Beatles in those days. "Please Please Me," the band's first U.S. single, failed to enter any of the three music-industry charts (including the Billboard Hot 100). And sales were dismal.
In Beatles Anthology, Paul McCartney spoke about those early returns. "'From Me To You' was released – a flop in America. 'She Loves You' – a big hit in England, big No. 1 in England – a flop in the U.S.A. Nothing until 'I Want To Hold Your Hand.'"
Indeed, everything happened for The Beatles after "I Want to Hold Your Hand" hit record stores in the last days of '63. It was a stunning reversal from the "nothing" of just a few months earlier.
Source: cheatsheet.com