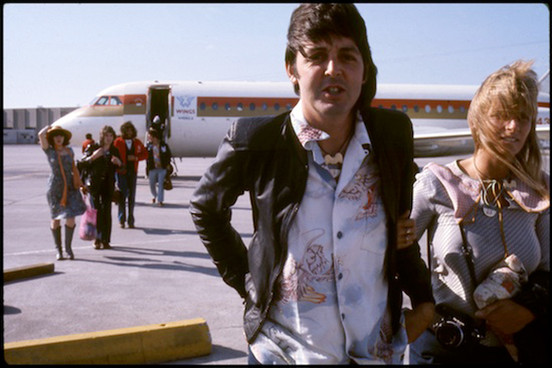 A bonus DVD containing the rarely seen 75-minute television special 'Wings over the World' and the photo gallery montage entitled 'Photographer's Pass'. Scroll down to hear a live version of 'Maybe I'm Amazed' now.
In addition to the audio CDs and live DVD, the deluxe box-set also contains four art books packaged with exclusive memorabilia, souvenirs, mementos, keepsakes and never-before-seen photos and art work

Additionally, Rockshow the 1976 film documenting Paul McCartney & Wings' famous Wings over the World tour is to be released on DVD for the first time on June 10. Filmed at the Kingdome in Seattle, Rockshow was not premiered until November 1980 in New York and April 1981 in London.
Source: NME
Photo Credit: Press