Drew Harrison plans to sing "Imagine" on Dec. 31, just as he has done each New Year's Eve for the past 38 years. In many ways, he feels it to be the perfect song for fresh starts. It is, as he says, "about possibilities, and it means as much to me now as it ever has."
Harrison is the John Lennon of the Sun Kings, one of many Beatles tribute bands out there, but one he says is different from the others. Rain, for instance, looks back at the history of the band. The Sun Kings, in its own way, looks forward.
"We try to answer the question, 'What would it have been like if they had not broken up in 1971?'" he says. "We create the experience you would have had, and we make the music as authentic as we can."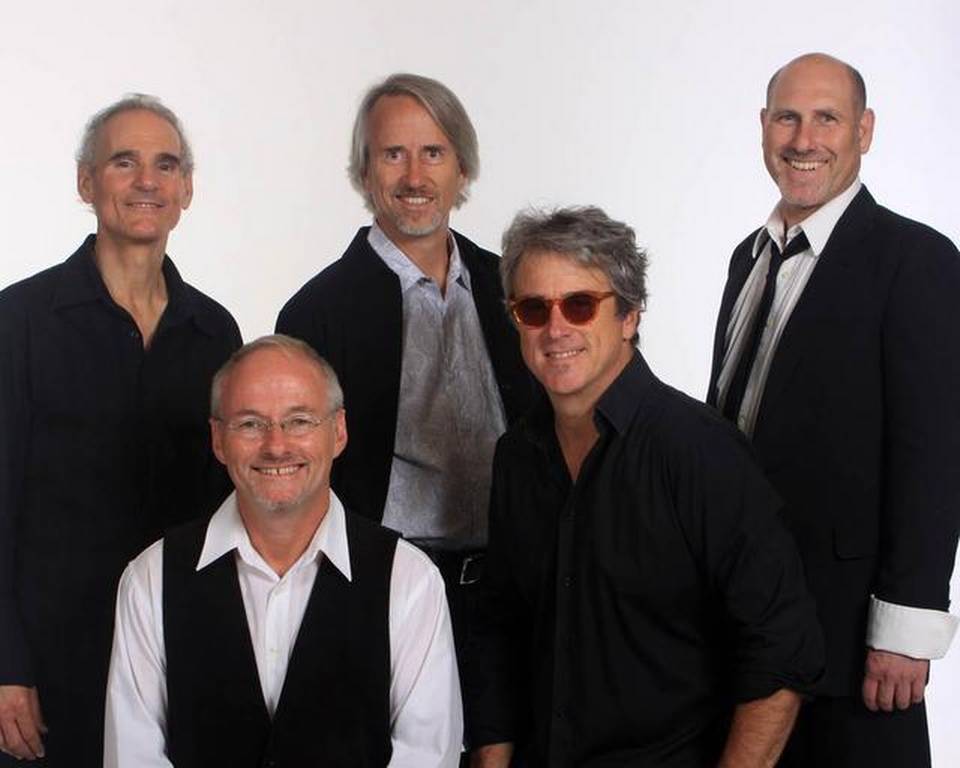 Calling from a pub in the Czech Republic, Harrison and his bandmates are set to play Harr details
RARE autographs of the Beatles, collected by a fan who spotted them staying in Newquay during their Magical Mystery Tour almost 50 years ago, are to go on sale at a London auction house today.
The signatures of John Lennon, Paul McCartney and George Harrison all feature on a page torn from an old address book which once belonged to a fan named Stella.
After learning that the Fab Four were staying at the town's Atlantic Hotel in September 1967 after filming in Bodmin, Stella approached three of the band members for their autographs.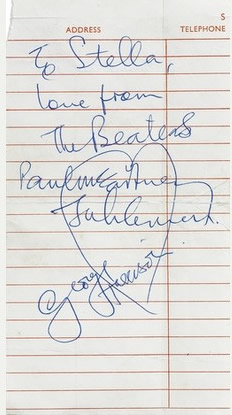 In The Complete Beatles Chronicle, author Mark Lewisohn wrote: "The Beatles intended to stop here [Newquay] for just one night, but after considerable private discussion, in which they weighed up the merits of either moving on to a new hotel each day or staying put in one location and using it as a base, they opted for the latter alternative and decided to remain at the Atlantic for three nights, Tuesday to Thursday – September 12-14, 1967 – staying in four holiday flats. Much filming was done on Wednesday, September 13, b details
Devolver Digital Films is proud to announce the digital VOD release of The Beatles tribute documentary, Come Together. Directed by Steve Ison and John Scofield, Come Together features performances by ten of an estimated 8,000 international Beatles tribute bands keeping the legacy of The Fab Four alive around the world. Come Together was filmed primarily in and around Liverpool, the birthplace of The Beatles -- including the world famous Cavern Club where they were discovered -- during International Beatleweek, five decades after the band was formed in 1960. Julia Baird, the sister of John Lennon, narrated the film. In addition to entertaining viewers, Come Together demonstrates the impact of The Beatles on global culture. Watch the trailer below!
The film's digital VOD release is scheduled for February 3, 2015 via iTunes, Amazon Instant Video HD, PlayStation, Xbox, VUDU, Vimeo on Demand, VHX, Gumroad, Google Play, YouTube Rentals, and others. For additional information, visit www.cometogethermovie.com.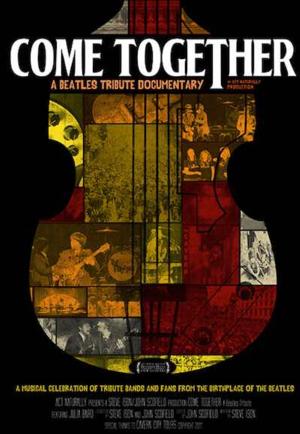 "The idea for the documentary came when I went to Liverpool seve details
X Factor hunk Ben Haenow has insisted Simon Cowell does not have a "favourite" on the show as they visited the singer's home town to drum up support ahead of this weekend's eagerly anticipated final.
Hundreds of people braved the cold and wet weather in Croydon, south London, to watch the 28-year-old perform on stage after he was introduced by his mentor.
Fellow finalist Fleur East, who is also in Simon's over-25s category, has received high praise from the music mogul who described her performance l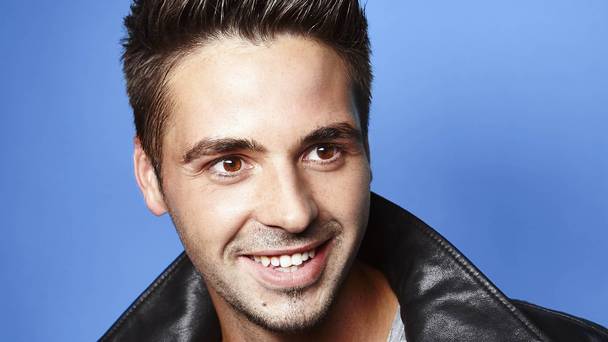 ast Saturday as "one of the top three performances" in X Factor history.
But speaking ahead of his appearance in Croydon, Ben said Simon had offered "priceless" advice to him and the show judge was "confident" in both of his acts.
"I don't think he's biased," he said. "He's really excited for the both of us and happy we got this far.
"I think he believes in both of us as artists. I don't think he'd have a favourite there.
"I think he's just got two of us through and two people who have worked so hard really beforehand trying to make it i details
SELLER: Ringo Starr
LOCATION: Woody Creek, CO
PRICE: $3,850,000
SIZE: 3,192 square feet, 3 bedrooms, 2.5 bathrooms
YOUR MAMA'S NOTES: Two weeks ago Your Mama dissed and discussed the pretty well palatial, 200-acre-plus English country estate that Beatles drummer Ringo Starr has up for sale at an undisclosed price that circumstantial digital evidence suggests is right around £15,000,000. (That's $23,541,600 as per our handy-dandy currency conversion contraption.) Earlier this week, as we first heard from the eagle-eyed kids at Curbed, the vaunted veteran rock star and his long-time wife, former Bond girl Barbara Bach, hoisted their 15-ish-acre spread along the Roaring Fork river in Woody Creek, CO, back on the open market with an asking price of $3.85 million.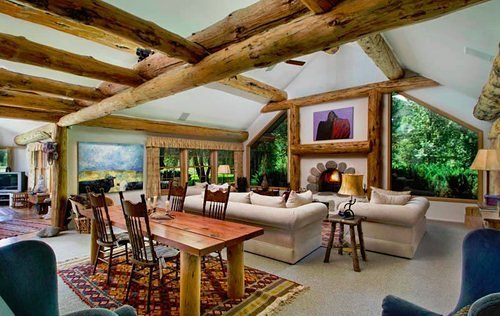 Our research shows the Starrs picked up their rustic-luxe Colorado mini-ranch, details
John R. Waters sings the hits of the late Beatle at the Union Square Theatre.
Lennon: Through a Glass Onion, a theatrical tribute to the music of John Lennon, will end its run at the Union Square Theatre on January 11. The show began performances October 3 and opened October 15.
Created and performed by Australian actor/musician John R. Waters and singer/pianist Stewart D'Arrietta, the biographical concert show explores Lennon's life and talent through performances of 31 of his songs. The set list includes Beatles hits like "Lucy in the S details
The Beatles top Billboard's Vinyl Albums chart for the fifth time with Long Tall Sally, a Black Friday Record Store Day exclusive. The limited-edition four-song 7" reissue also starts at No. 22 on Top Rock Albums, selling 6,000 copies (all on vinyl) in the week ending Nov. 30, according to Nielsen Music.
On the Billboard 200, the EP launches at No. 195, giving the Fab Four its 59th charting album, and third of 2014. It follows The Beatles Bootleg Recordings 1963 (No. 172, Jan. 4) and The U.S. Albums (No. 48, Feb. 8). The new EP's title track is a cover of Little Richard's 1956 classic "Long Tall Sally" and was originally released in the U.K. by the Beatles in 1964. Paul McCartney sings lead on the title cut, while three more tunes round out the set: John Lennon leads the original track "I Call Your Name" and a cover of Larry Williams' "Slow Down," while Ringo Starr sings a reworking of Carl Perkins' "Matchbox." ("Sally" was covered by another rock band in 1964: The Kinks released a cover of it as their first single.)
Speaking of the Beatles, a remake of one of their iconic songs debuts on Hot Rock Songs. NBC's The Voice contestant T details
Songs with word by The Beatles have never failed to delight their listeners. Now many of those songs are delighting library-goers as well. Mark Phillips takes us browsing:
On a busy road in London sits the British Library, and its collection of about 170,000,000 literary works and historic documents.

Some of them are given pride of place in the Treasures Gallery. Oh, you know, original works of Shakespeare . . . handwritten musical scores by Beethoven . . . the Magna Carta, details
John Lennon and Me
Friday, December 5, 2014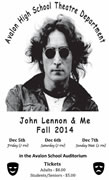 AVALON, CATALINA ISLAND - This weekend the Avalon High School Theater Department will be presenting John Lennon and Me. This powerful theatrical piece is a touching story about friendship, love, life and loss, all through the eyes of teenagers.
The cast in this production is exceptional. The emotion of the show will speak to everyone. These are the types of live performances we encourage everyone to see. This is what theater is about and you won't want to miss it.
There are many events to choose from this weekend and the Theater Department hopes that supporting John Lennon and Me will be one of them.
There are three performances: Friday, December 5 and Saturday, December 6 at 7:00 pm and Sunday Matinee, December 7 at 2:00 pm. The performances will be held in the School Auditorium, where its promised to be dry and cozy. Tickets are available at the door $8 adults and $6 student/seniors.
C details
McCartney, Springsteen, Zeppelin, The Stones, The Who & Clapton reside at the Montgomery Mall as Classic Rock 102.9 'MGK presents the 102.9 'MGK Classic Rock Art Show & Sale, Friday, Dec. 5 through Wednesday, Dec. 24 .
The Classic Rock Art Show features artwork created by rock stars, Famous rock photographs, album artwork, gold records, concert posters, animation art and more.
The show is at the Montgomery Mall, 230 Montgomery Mall in North Wales. Beatles animator Ron Campbell will be on hand on Friday, Dec. 12 through Sunday, Dec. 14. He will be exhibiting his original Beatles cartoon art as well as painting new works at the show. In addition to his Beatles past, Campbell has been involved with some of the most beloved cartoons including, Scooby Doo, Krazy Kat, George of the Jungle, The Jetsons, The Flintstones, the Smurfs, Goof Troop, Rugrats, Winnie the Pooh, Ed, Edd & Eddy and dozens more.
The show is free and open to the public on f details