Everybody loves the Beatles. That's the first thought that came to Slidell artist Lori Gomez's mind as she tried to come up with a theme to transform a century-old, donated piano into a work of art.
The piano would be auctioned to help raise money to build veterans' homes in east St Tammany Parish, and so Gomez set about refurbishing and then painting the colorful Beatles artwork onto it.
But two final touches have made the upright, antique piano more rare and valuable than anyone involved in the upcoming auction ever imagined: personal autographs by both Ringo Starr and Sir Paul McCartney, the only two surviving members of The Beatles.
"I had no idea it would turn into this," Gomez said.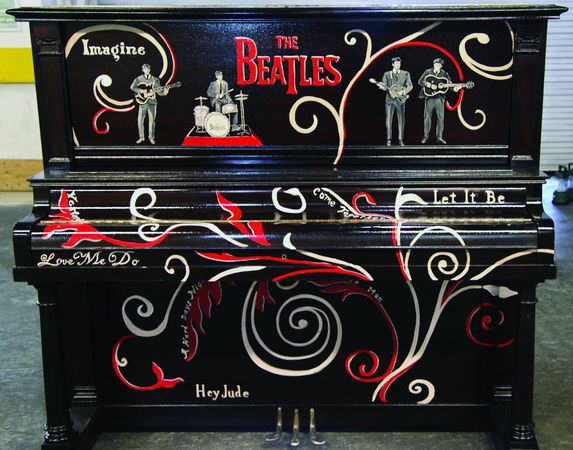 In a tale of destiny, aided by a good deal of persistence, Kim Bergeron, an art auction committee member for the East St. Tammany Habitat for Humanity, sought to have the piano autographed in time for the organization's "Home is Where Art Is" gala on Nov. 21. Proceeds fro details